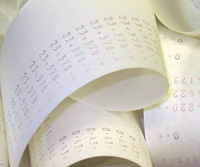 We provide a full range of annual accounting services for business clients including limited companies, sole traders and partnerships. Our client base includes businesses with turnovers from several thousand to several million pounds; from people working from their spare room to multi-national corporations and PLCs establishing operations in theUKand overseas.At Abbingdon Knight, we don't want our clients to worry about dealing with the compliance and filing requirements relating to their accounts. With requirements for compliance with laws and regulations from Companies House and HM Revenue and Customs, there is a burden on you to produce these accounts and we can do this for you with a minimum amount of worry, leaving you to concentrate on taking your business forward, with the help of our expertise.
Whatever your business, we view the production of your annual accounts not as a necessary evil, but as an opportunity to appraise your operations and identify areas for improvement in the future. We do not merely produce accounts; we interpret them and offer opinion as to how decisions can be taken to influence future results.
The partners and managers can draw on many years of experience to give proactive advice at meetings to discuss accounts whether this be connected with tax planning, profit enhancement or other specialities offered by the firm.
TAX
Whilst tax law is continually changing and developing new complexities, it is important to know our team of tax experts are regularly updated to ensure you pay the correct amount of tax at the correct time. We don't just process your tax returns and calculate your liability – to ensure you pay the minimum level of tax we will advise you on tax planning opportunities, looking to your future to ensure your needs and goals are met.
For more information contact us now.