Specialising in business start-ups, Abbingdon Knight can provide effective solutions for your business proposition by working proactively with you, taking your ideas and helping you to develop them into a thriving business.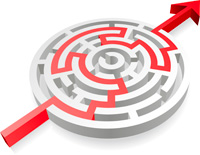 Having the enterprise and commitment to see your business idea through is just the first stage of starting your new business. We can help with the pertinent issues and questions you may have as your new business begins to take shape.
These can be:
Deciding on the most suitable structure for your business – sole trader, partnership or limited company
Setting up bank accounts and establishing a good working relationship with your bank
Preparing a business plan, cashflow projections, budgets and trading forecasts to prove the financial viability of your proposition
Carry out registration procedures with Companies House or HM Revenue & Customs
Undertaking company secretarial duties
Our personal approach means that we can be used as a sounding board for new ideas during the critical first 12 months, saving time and unnecessary costs; and we can continue to support you through the early years, providing a broad range of support services through both our accounting services and general practice departments.
Why not contact us to take advantage of our free initial consultation and see if we can help you make your business proposition a reality.