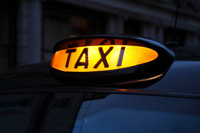 In 1981, one of the Abbingdon Knight partners, who came from a large family of Licensed London Taxi Drivers, saw how they struggled to deal with their taxation affairs. With this in mind he realised the importance to provide a professional accountancy service to London Taxi Drivers. Appreciating it was pointless making it complicated and that matters had to be explained in a plain and easy to understand manner, the service has developed and today provides a cost effective, hassle free and conveniently located specialist service.
You are invited to come and meet our expert team who specialise in services to licensed taxi drivers. We will demonstrate our depth of knowledge and patient approach so you can sleep well at night knowing both you and the taxman are satisfied.
At Abbingdon Knight we like to build client/accountant relationships with ongoing continuity.
We offer complete accountancy services to the Licensed Taxi Trade at a fixed fee that covers you for all eventualities.
We aim to complete accounts promptly and to offer advice and explanations in a way that is clear and easy for clients to understand.
We offer advice on how your business should run, financially and in respect of tax matters.
What we offer includes:
A comprehensive initial consultation
Preparation of accounts
Processing of self-assessment returns
Advice on trading as a Limited company with its tax advantages and potential pitfalls
Loss of earnings due to accident initial consultation
Mortgage and loan references
Dealing with HM Revenue & Customs enquiries
Professional Expenses Insurance
Service from a convenient West End of London location
Over thirty years professional experience of the licensed taxi trade
Monthly payment option
We are contributors to The London Taxi Drivers' Fund for Underprivileged Children, and we donate a portion of profits we earn from the services we provide to you. Help us to support this very worthy cause by becoming a client of Abbingdon Knight.